Not sure if you need to grow an email list for your blog? Answer the question below.
Do you want to make money with your fashion or beauty blog?
If you answered a yes to that, guess what…
You're building a business and it's because of this, that you NEED to begin building and growing your email list.
 You need to shift your perspective. Stop looking at your number of followers to determine your influencer reach and start converting them into subscribers. One of the best ways to do this is by leading them to your website and then getting them to join your email list.
If you want to make sure that your site is optimized to a T when it comes to converting your traffic into email leads. Read the post that I wrote on Biz&Bubbly right here.
When converting your traffic think of yourself as an aircraft marshal waving your lights and directing the aircraft where you need it to go.
In our scenario, it plays out like this;
1. Our opt-in incentive acts as our bright light to attract the attention of our visitors and
2. Instead of directing aeroplanes we're converting our visitors into email leads and directing them to be nurtured and turned into loyal fans.
I direct my traffic into three main hubs which I categorize from the most to least important.
1. It's no doubt that the first and most important hub would be that of converting your traffic into email leads.
2. The second place where you want to direct your traffic after that is your Facebook group. You can do this by including a link to your group in your email. If you want to build a quick and personal connection with your audience, a Facebook group is the way to do it.
3. The last hub you would then want to direct them to would be your various social media platforms (I'm pretty sure that for a lot of you, your social media hub is the first place where traffic is directed to)
While your social media may be where your traffic is coming from, that's not where you want it to remain.
SO WHY DOES EMAIL WIN OVER SOCIAL MEDIA?
We've seen it happen with Instagram, Facebook, and Pinterest. Ongoing changes to social media algorithms can have an overnight effect on your social presence. Social media is a business and I'm pretty sure that social platforms are going to give preference to users who can generate the best win-win scenario.
With email, you don't have this problem. Your email frequency depends on you and how often you want to send out your emails.
With email, you have full control and with social media, you have no control.
At the end of the day you're not the owner of any social media platform (unless of course any of the founders are reading this post right now…) and since you have no right to them, you have no control over any changes they may implement.
Even if any of these platforms decided to shut down or get hacked, all your followers will be lost and you'll have to begin from scratch.
In the case of email, you are the owner of your list. Unlike email, you can't export or backup your social media followers. Once you lose your followers you lose them forever and can only depend on them finding their way back to you.
According to this Huffington post, "24 million Instagram accounts could be spambots created in online black markets"** and this estimation was back in 2015.
Building an organic following has become increasingly harder. Being bombarded with follow no-follow bots and fake accounts, it really is hard to determine the percentage of your organic following.
Numbers on social media doesn't mean quality, both for yourself as a blogger and both for companies looking to expand their reach through influencer marketing.
If you want to get accurate results of your organic follower's email is key. Now let's be clear, email is not immune to spamming bots. It's for this reason that you want to make sure that you have a double opt-in set in place and purge your email every few months, to remove any inactive subscribers. You can learn about the importance of cleaning out your email list here.
Your email list acts as your lifeline of communication between you and your audience. Let's be real, unless a site really left an impression on you, you're not going to be going back to it unless you're reminded of its existence. One instant way on how to do this is by using your email as a direct means of communication with your audience to keep coming back to your content over and over again.
Have a sponsored post or a post containing any affiliate links? Send your follower an email about it.

Working on a collaboration with a cool brand? Send an email to your followers letting them know.

Have a new video you created? Send an email to your followers with a link to it.

Coming out with a product line? Send an email to your followers inviting them to get onto a VIP list.
See what you're doing here? You're directing your audience EXACTLY where you want them to go.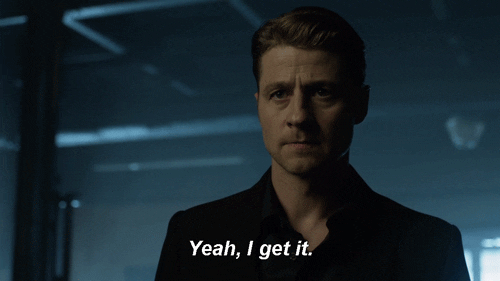 TIP** Include your email stats in your media kit for an extra boost to showcase your reach to any brands you would like to reach out to for a possible collaboration.
If you have 300,000 followers on Instagram and only have a 100 of those on your email list…. you should be freaking out just a little.
Don't get me wrong. Instagram is an important platform to be on especially since fashion and beauty content relies on a lot of visual content.  You need to shift your perception from viewing your likes and number of followers as your success factors and concentrate on looking at your social platforms as traffic sources for you to convert into email subscribers.
Social media is never going to be a constant channel. It evolves with us and the competition is a fierce one.
While Email may not sound like the most exciting thing, it's reliable and it's this reliability that email offers which isn't going anywhere.
**Full Huffington Post Article – Click here