We seem to spend so much time on building our email list that we tend to feel a little bit lost when it comes to figuring out, what to actually do with all our email leads.
You might have felt this feeling when it comes to deciding what content to send out to your email list.
You know what I'm talking about.
–> When you open your email service provider…
–> Click on 'Create new email campaign'..
–> An hour goes by and you're scratching your head still trying to figure out what content to send out to your email list.
We've all been there, but now it's time to eliminate this struggle once and for all. 
Before figuring out what content to send out to your email list, it's important to determine how often your list would actually like to receive content from you.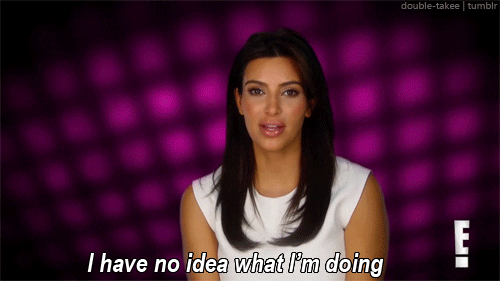 Just as I talk about how to figure out the best time to send out your emails here. The same principle applies in this scenario. Coming to a conclusion on how often to send content to your email list will depend on seeing what time frame works best for you.
There are some people who won't sign up to your email list simply because they see that ' Sign up to my weekly newsletter' pitch, when they wouldn't want to receive weekly content.  A few reasons for this can be because they;
–> Don't know what awesome emails you send yet (remember, you still have to warm up your visitors)
–> The incentive to sign up to join your weekly newsletter isn't enticing enough (Make sure to offer a lead magnet or content upgrades instead, which you know will help your target audience with a common struggle they may have)
You don't want to email your list every single day as this will loose that 'excitement' of seeing your email in their inbox, but on the other hand you don't want to email your list once every 4 months.
To anyone who asks me how often they should be emailing their list. I like to give them the following answer;
You want your email list to miss you, but not forget you Click To Tweet
PRO TIP- One way to get an immediate answer on this is by simply asking your email leads directly. When a new email lead signs up to your email list, you can ask them to select whether they would like to receive weekly or monthly content from you. Once your email leads select their preferences, you can then segment them into their own groups.
Learn how to do this in MailChimp here.When thinking of what content to send out to your email list you need to ask yourself the following questions;
–> What are they getting out of this?
–> How will this email help them?
–> Can they begin implementing this content immediately?
If you get a lot of 'no's' in your answers, this is a strong indication that you might want to re-think the content you were about to send out.
No one is going to be part of a group, email list or follow a social media account if they are no longer receiving content which is of value to them.
Value is key.
You need to be making sure that you're treating your email leads differently from everyone else who isn't on your list. Your email leads are your VIPs of your business. If you're a VIP this means that you get exclusive and special content that's not available to anyone else.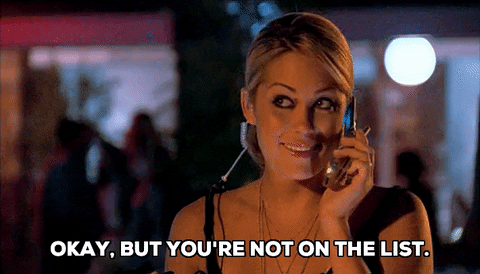 One of the biggest mistakes that people make is filling they're emails with a few sentences and linking 10 of their blog posts to check out. Why should someone stay subscribed to your list if you're only sending them content which is available to everyone?
Of course it's useful to link any blog posts which you know your audience will find useful, however you want to make sure that they aren't the main value of your email.Your email list is your spoiling list and you want to make sure that you're spoiling your email leads with every email.
Spoiling your email list is not a complicated thing to achieve. This can be done by including;
–> An exclusive piece of content.
–> An exclusive freebie.
–> A special offer or even
–> Sharing a sneak peek on a new project you're working on.
These are all ways that can make your email leads feel special. They want to remain a part of your email list because they know they'll be missing out on your exclusive content.Once you've established when to send out your content and if your emails will be of value to your list. The next step is to figure out what content to send out.
Don't panic. you're already more than halfway there.
Ten emails that you can begin sending out to your emails today. 
1. The Welcome Email
Having a well thought out welcome email sequence is a must for any email list.
This is the first email sequence that you want your new email leads to go through. As I mentioned before, your new email leads still need to warm up to you. They don't know you yet and it's through a welcome email sequence that you can begin nurturing and warming up your email leads to build a sense of trust between them and your brand.
When creating your welcome email sequence you want to make sure that it's accomplishing the following;
–> It's allowing you to establish a personal relationship with your new email leads.
–>  It's allowing your new email leads to see the level of value in your content and
–> It's educating your new email leads with your brand, your products and services and how your content can help them in their own ventures. 
Some common mistakes that people tend to make with their welcome email sequence is that of;
–> Not welcoming/thanking their new email leads.
–> Not guiding them into taking the next step (this could be to sign up for a webinar which they find useful or a free mini evaluation)
–> Simply linking a number of blog posts for them to check out.
–> Bombarding them with sale emails from day one.
–> Including too many or too little emails in their welcome email sequence (my personal suggestion is that of including not less than  two and not more than 4 emails in your welcome series)
–> Not building an emotional connection (share a personal story with your audience that you know they can relate to. This can be your own or the story of someone who inspired you or that you turn to when you need an extra boost of motivation)
Here's an example of what to include in a three email welcome sequence that you can use as a reference.
2. The Tutorial Email
If your audience has a common struggle or if they use a common software. You can choose to send out an email including a 'how to tutorial' on how to solve a common issue.
This can cover anything from a tech-related issues, to setting up something specific in a common software used by your email leads or even outlining your own process for something you do in your own business. 
Such an email can include an outline of the step-by-step process with images, a mini pdf documenting the process or an actual video.Another helpful email to send out to your email list is the 'Resource Email'.
3. The Resource Email
Send out an email with all of the resources that you use in your own business which have saved you time, money and can't live without. Showcase any resource which you would have loved someone else to have told you about from day one. 
This would also be an email in which you could include any affiliate links you may have with the products you're sharing.
4. The Personal Email
Building a personal relationship with your email leads is crucial when it comes to building trust between them and your brand. This is an email which I suggest including as part of your welcome email sequence.
Building a dream out of nothing isn't an easy and fluffy road. Everyone goes through the good and the bad times. Sharing the struggles you've been through and why you've decided to chase your dream with your audience will help you build a more personal relationship with your email leads.
5. The Spoiling Email
As I mentioned up above, you need to treat your email leads differently from those who are not on your email list. You email leads should receive content, offers, freebies etc which are exclusively being sent out just to them. This also applies in the case of any offers or sales you may offer from time to time in your business. While you may offer the public a 10% discount, you better make sure that you're offering your email leads a 20% discount. 
6. The Common Question Email
Remember, your email list is your spoiling list. Keep that in mind and you'll always be on the right track when it comes to deciding what content to send to your email list.Listening to your audience is KEY when it comes to making sure you're creating the right content for them.
Does your audience keep asking certain questions over and over again? Answer and mould your email around a common question that your target audience has. Expand on it and remove any confusion they may have. 
This is also where you can choose to include a tutorial or to link them to a relevant blog post for them to gain more clarity on the particular struggle they may have.
7. The Behind The Scenes Emal
 If you really want to build up anticipation for an upcoming project you may have, sending out a behind the scenes email is the right way to go.
So whether you're
–> Getting ready for a big launch.
–> Working on a cool upcoming project.
–> Going through a rebrand or simply
–> Had the busiest week of your life.
Share a few behind the scenes or sneak peek images with your audience to keep them on their toes with anything new to come their way.What's a better way to make your email leads feel special than by surprising them with an exclusive freebie?
8. The Freebie Email
When creating your freebie for your email list make sure that you're creating something which they can make use right away and which will help them out with a common struggle that your audience may have.
Remember it's always about delivering value. 
9. The Update Email
If any major updates happened to any popular social platform that you blog about or a software that you and your target audience use.
 Send out an email outlining these new changes. You can also include a video explaining these changes where applicable.
10. The Webinar Email
Have a webinar that you're gearing up for? Make sure to inform your email leads about it. It's also here where you want to make sure to set up a specific email sales funnel in the case that you plan on pitching a product or service you may have.
A simple webinar sales funnel would look something like this;
Pre Webinar Emails
1. Webinar confirmation email.
2. An email an hour before your webinar is suppose to begin.
3. An email 3 mins right before your webinar is about to start.
Post Webinar Emails
1. Up-sell email.
2. An offer soon ending email on the last day that this offer will be available.
3. Scarcity email an hour before your special offer will no longer be available.
4. Your down-sell email.
No matter what kind of email you decide to send. The most important factor is that of ensuring that you're always providing your email leads with content that will be of value to them. As long as you're always providing value to your audience, it's hard for you to wrong.